Welcome to Alphabound a fan adventure taking place in the main Homestuck continuity. It's not clear yet whether it's going to be an alternate universe where the Alpha trolls come after the scratch or when their doing their thing to cause the scratch itself and die to the dream bubbles. If possibly I'm going to try to stick close to the canon as possible, but sometimes life just doesn't go your way. Here's some of the suggested chum handles that could've been used as their fan chumhandles and helped in making these.
More backround info on the canon of the trolls: http://homestuckroleplay.wikia.com/wiki/Pre-Scratch/Beforan/Alpha_troll_canon
All sprites wouldn't of been possible without this blog: http://homestuckresources.tumblr.com/post/67803198250/tentativeundertaker-heres-the
Thx a bunch!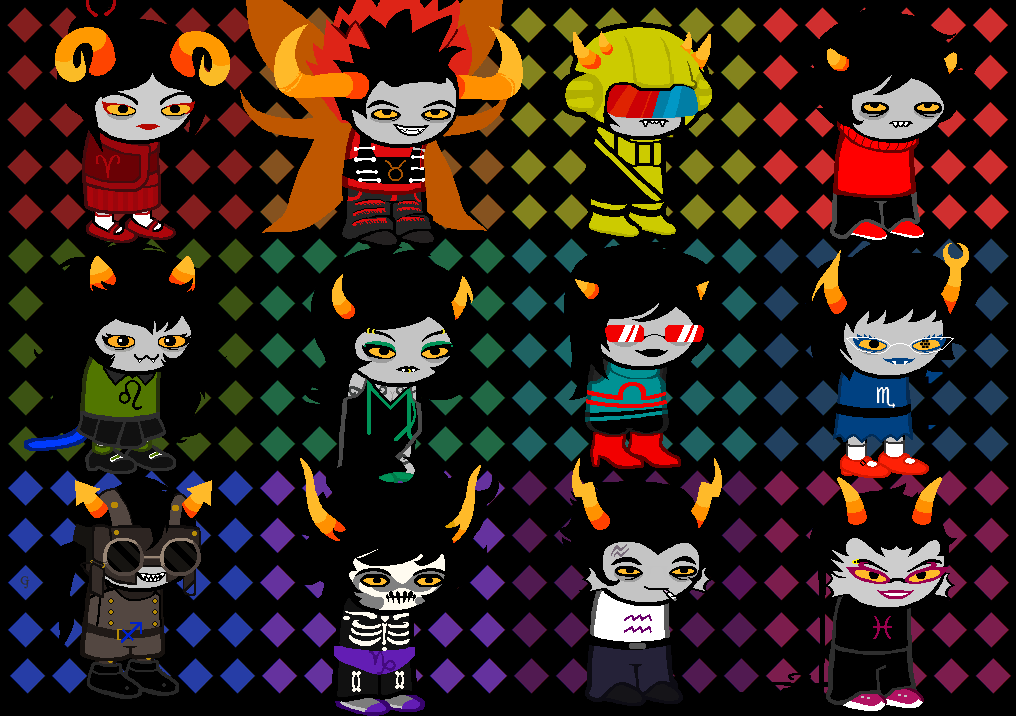 Beforan Trolls
Edit
aberrantAssassin
ariseThespian
tornAbomination
chronicGrievances
amusingCalico
gothAdvancments
gamrgrlCabalerial
arthropodGabs
caballusTechnocrat
tyrannicalClandestine
casanovasAquaduct
crawfishCondesce
Ad blocker interference detected!
Wikia is a free-to-use site that makes money from advertising. We have a modified experience for viewers using ad blockers

Wikia is not accessible if you've made further modifications. Remove the custom ad blocker rule(s) and the page will load as expected.